Max Energy bridges the gap between upstream and downstream with our strategic partnerships in the global refining sector.  From the wellhead to the Gulf, we deliver consistent quality crude oil quickly and efficiently, saving both time and money.  Our high-capacity network of pipelines, storage and terminal facilities offer a seamless, one-stop solution for premium midstream operations.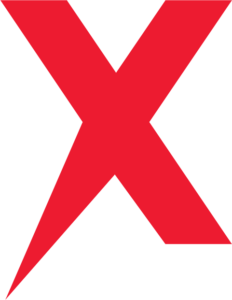 Max Energy offers convenient pipeline access from the Eagle Ford Basin directly to its Seahawk Terminal in the Port of Calhoun, Texas.
By March 2022, we will have completed an aggressive pipeline and terminal construction project to expand the export capacity of the Port of Calhoun. Our assets and facilities include:
These enhancements will be the foundation for potential new projects such as, additional storage, marine combustion units and new berth construction for crude exports, refined products exports, petrochemical cluster projects, rail inbound / outbound movements, thus, making the Port of Calhoun a multi-modal port.
FEATURES
• 612,000 barrels of crude / condensate storage capacity in operation and consisting of:

• 2 x 250,000 bbl API 650 IFR storage tanks
• 1 x 112,000 bbl API 650 IFR storage tank

• Panamax-sized vessels
• Loading arms at the liquids pier for both domestic and international vessels with a flow rate of 15,000 barrels   per hour ("BPH")
• Four loading berths to service barges and Articulated Tug Barges (ATB's) at the Max dedicated Multi-purpose Dock (MPD) capable of   loading two barges simultaneously at 10,000 BPH
• Two Marine Vapor Combustion Units (VCU) upgraded to load at 15,000 BPH each
• Local office at Seahawk Terminal with 24/7 Supervisory Control and Data Acquisition (SCADA) operations oversight for the pipeline, export docks and storage facilities
• Additional expansion plans within the Seahawk Terminal of ~1.0m bbl of crude storage
• Additional marine combustion units and new berth construction for Max Midstream Customers
 
BENEFITS OF SEAHAWK TERMINAL
• Strategically located between Corpus Christi and Houston / Galveston ports with direct access to the US Gulf, Intercoastal Waterway, and the Matagorda Shipping Channel
• Advantaged proximity to Texas Gulf Coast Reverse Lightering zones to load larger vessels
• Lack of congestion in the Port of Calhoun, allows for shorter wait times and minimizes congestion-related demurrage charges.
 
PORT EXPANSION
A public / private partnership to both deepen and widen the Port of Calhoun is currently underway with the state and federal authorities to accommodate both larger Panamax and Aframax ships. The deepen and widening is expected to start in 2023 and be complete in 2024. More updates to come in early 2023.
 
PORT / BAY PILOT CONTACT DETAILS
FEATURES 
• 1.5 million barrels of crude / condensate storage capacity in operation and   consisting of:

• 4 x 125,000 bbl API 650 IFR storage tanks
• 4 x 250,000 bbl API 650 IFR storage tanks

• 24" KMCC Interconnect
• 6 Truck LACT bays
• Blending facilities to optimize crude slates for export value
• Local office at Edna Terminal with 24/7 SCADA operations oversight for the   pipeline and storage facilities
 
Our API 650 above ground tanks have floating roofs and bottom draw's, allowing us to handle varying grades of crude oil and efficiently manage tank bottom's.  In addition, it makes it possible to segregate specialty grades of crude oil for our customers and protect the quality specifications of their crude oil.
MAx Seahawk Pipeline System
The existing pipeline can initially transport up to approximately 140,000 barrels per day without DRA assist of crude/condensate to domestic and international markets.
All facilities will meet or exceed all environmental, safety guidelines, American Petroleum Institute (API) recommendations, applicable regulatory standards, and accepted industry practices.
To ensure quality control and offer segregated crude oil exports at its terminal in the Port, Max Midstream will be partnering with best-in-class organizations to assist in the design of its control rooms, conduct testing and certification of the crude oil, and utilize proprietary methods for crude blends that domestic and international refiners require for their processes.